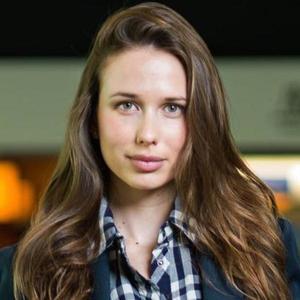 Alisée de Tonnac
Special guest
Alisée is the founder of Seedstars, a global group of companies with a mission to impact people's lives in emerging markets through technology and entrepreneurship. The groups' activities cover over 80 emerging ecosystems through a variety of activities such as hosting one of the world's largest startup competition "Seedstars World", training and acceleration programs, physical hubs called Seedspace, venture capital investments and company building activities.
Born in France, she has spent most of her life abroad, from growing up in Singapore, California, and France to studying and working in Italy and Switzerland and finally accomplishing humanitarian missions in Brazil and Cambodia. As of today, she has traveled in 50+ countries.
Alisée is a board member of the School of Management of Fribourg and a member of the Swiss National Innovation Council. She was nominated Social Entrepreneur Forbes 30 under 30, Innovation Fellow of Wired UK, 50: Europe's most influential women in the startup and venture capital space and the 29 Powerful Women by Refinery29.
Graduated from HEC Lausanne and obtained her Master's in International Management at the Bocconi University (Italy) with highest honors. She was also member of the Harvard Model Congress Europe where she won the Award of Excellence. She worked as product manager for luxury brands at L'Oréal Group and was part of the Italian team at Voyage Privé, a leading European startup.
Alisée de Tonnac has been a guest on 1 episode.
Episode | October 16th, 2019 | 29 mins 54 secs

emerging markets, entrepreneurship, forbes 30 under 30, investing, startups, switzerland, travel, venture capital