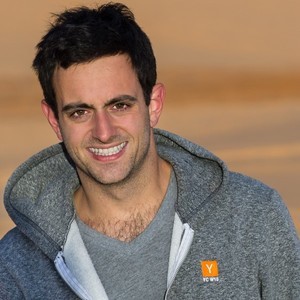 Stefano Bernardi
Special guest
Stefano Bernardi (@stefanobernardi) is an active italian angel investor on AngelList and at "Mission and Market", a silicon valley startup founder of a Y Combinator alumni (Kickpay), and employee nr. 1 of Betable (backed by Greylock, Founders Fund). More recently he is also a part of Atomico's angel programme, where he focuses exclusively on investing in "planet+" companies, with teams that are trying to save the planet from the imminent climate crisis.
Furthermore, he is strongly involved in the crypto community as the executive director of the Aragon Project, as well as an author for the popular token economy newsletter.
He also started the Unplug retreat, a 3 day retreat for investors and crypto entrepreneurs in the Dolomites.
Stefano was born in 1986, and after spending a few years in San Francisco, now resides with his wife and son in a small town in the italian alps.
Stefano Bernardi has been a guest on 1 episode.
Episode | July 26th, 2019 | 35 mins 22 secs

atomico, crypto, entrepreneurship, investing, san francisco, venture capital